I am a university lecturer and post-doc researcher at University of Lapland. My research work has concentrated on novel learning environments and related pedagogical models in different educational settings. I have worked as a researcher in many research projects (Let's Play, PlayIT, InnoPlay, InnoSchool, Omnischool) related to play-based, game-based, and technology-enhanced learning environments, and participated in the development work of best practices in Finnish schools.
Since 2003, my research work has focused on playful learning and on a "playful learning environment", a play and game-based learning environment designed for 21st century learning (e.g. Kangas, 2010; Kangas & Ruokamo, 2012; Kangas, Hyvönen, Randolph & Ruokamo, accepted). My doctoral dissertation "The School of the Future: Theoretical and Pedagogical Approaches for Creative and Playful Learning Environments", was rewarded by Lea Pulkkinen Award in Finland in 2012.
Recent interests include playful learning pedagogy, game-based pedagogy, children's agency and wellbeing, learning and digital learning practices in formal and informal learning environments, multiprofessional collaboration, and teacher's competences in 21st century education.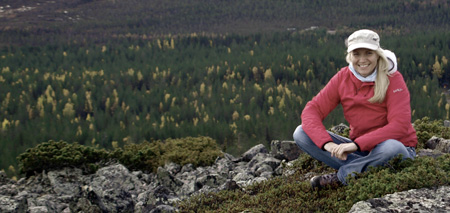 I am very inspired by innovative ways of learning and teaching, and by pure nature in Finnish Lapland.
Contact information:
University of Lapland
Faculty of Education/ Centre for Media Pedagogy
PO Box 122, FI-96101 ROVANIEMI, FINLAND
email: marjaana.kangas(at)ulapland.fi
twitter: @marjaanakangas
academia.edu/MarjaanaKangas
LinkedIn: Marjaana Kangas
instagram.com/marjaanaka/