Ph.D., Education, University of Lapland
Adjunct Professor, playful and game-based learning
Co-founder & Chair of the Board, Playful Learning Ltd.
Completed non-academic programs:
REACH Acceleration program provided by Nordic Innovation House in Silicon Valley, 2018-2019
A forerunner of the research on playful learning in Finland, and a co-developer of a "playful learning environment", an innovative play and game-based learning environment designed for 21st century education. The dissertation "The School of the Future: Theoretical and Pedagogical Approaches for Creative and Playful Learning Environments" (Kangas, 2010), was rewarded by professor Lea Pulkkinen Award in 2012.
My research has mainly focused on understanding teaching and learning processes in various learning contexts, especially on the use of play, games and digital tools in 21st century education. Playful learning, students' and teachers' agency, digital media literacies and competences, out-of-school practices and creative collaboration have been at the core of my research interests. The research includes topics from early childhood to adult education.
I have worked in many multidisciplinary research teams and research projects funded by European Social Fund, Business Finland, Ministry of Education or Finnish National Agency for Education (the list below):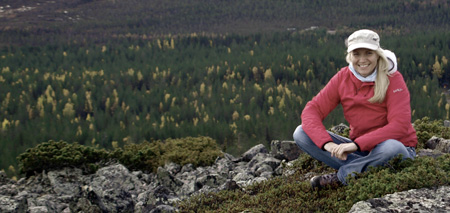 I am very inspired by pure nature in Finnish Lapland where I live.
Contact information:
Marjaana Kangas
University of Lapland
Faculty of Education/ Media Education Hub
PO Box 122, FI-96101 ROVANIEMI, FINLAND
email: marjaana.kangas(at)ulapland.fi
Google Scholar/ Marjaana Kangas
Twitter.com/marjaanakangas
academia.edu/MarjaanaKangas
Linkedin: Marjaana Kangas